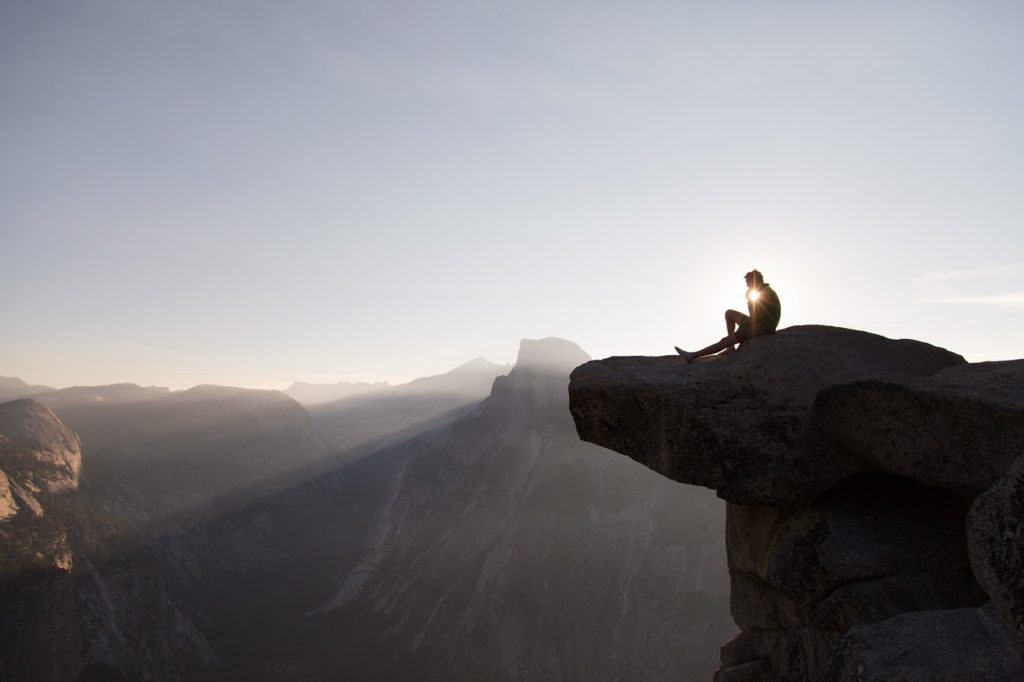 During the times when you feel most cut off, most isolated, God is there.
"I am with you always even to the end of the world" (Matthew 28:20)
In summer we love to venture out into BC's beautiful mountains to hike and camp. It is so good for the soul to get out of town, breathe the fresh mountain air and enjoy the natural world! One thing I secretly enjoy is being out of cell phone range! By choice, I have a limited and fairly basic mobile phone package so I am always the first to lose reception when leaving city limits, whilst others will get reception almost anywhere depending on their service provider and package.
Imagine my surprise last summer, when visiting friends who were camping in the most remote, (and I mean remote) area of the local mountains, to receive the familiar little jingle of a notification arriving on my phone! Everyone stopped and looked at me in surprise, reminding me that there was no reception. I pulled out my phone, equally surprised to see that it was my Bible App verse of the day coming through! Similarly, once hiking our highest mountain and just feet away from the peak, my phone jingled again and surprised even the guide we were with, who questioned how I could be receiving a notification or text. Again, it was my Bible App verse of the day! Clearly, God's Word can reach us no matter where we are or what the obstacles! I joked that I have friends in high places, but it is true!
God can reach us anywhere. On the highest mountain peak, in the lowest valley, on the far side of the sea. There is nowhere we can go where He is not.
Right now, as we all spend time in isolation, we need to remember that God is with us always. We were made for community and it is hard for some to be confined at home, not able to gather with friends and loved ones for support and encouragement.
But God is with you. During the times when you feel most cut off, most isolated, God is there. You are never beyond his reach. Just as his disciples were not beyond his reach when he walked across the water to reach them in a storm, and just as the Shepherd searched and found the one lost sheep.
Here are his promises:
"Never will I leave you;
never will I forsake you." (Hebrews 13:5)
"If I rise on the wings of the dawn,
if I settle on the far side of the sea,
even there your hand will guide me,
your right hand will hold me fast." (Psalm 139:9-10)
"The Lord is close to the brokenhearted and saves those who are crushed in spirit." (Psalm 34:18)
"The Lord your God is with you, the Mighty Warrior who saves…" (Zephaniah 3:17)
God is with you. God can reach you. It may not feel like it, but you are always in reach of Jesus. He can do abundantly more than we can ask or imagine. He will walk across the ocean to save you too. He is outside the limits of our cell reception, the laws of science, medicine or nature. Call to him and he will answer and be with you in all circumstances.
Prayer: Father, in these times of uncertainty and isolation, help me to look to you and to remember that I am not unreachable. There is no man and no situation that you cannot reach or redeem. You are our boundless, limitless, mighty God, with us in the quiet stillness and with us through uncertain and anxious times. Thank you Lord! Amen.
www.anneherridge.ca