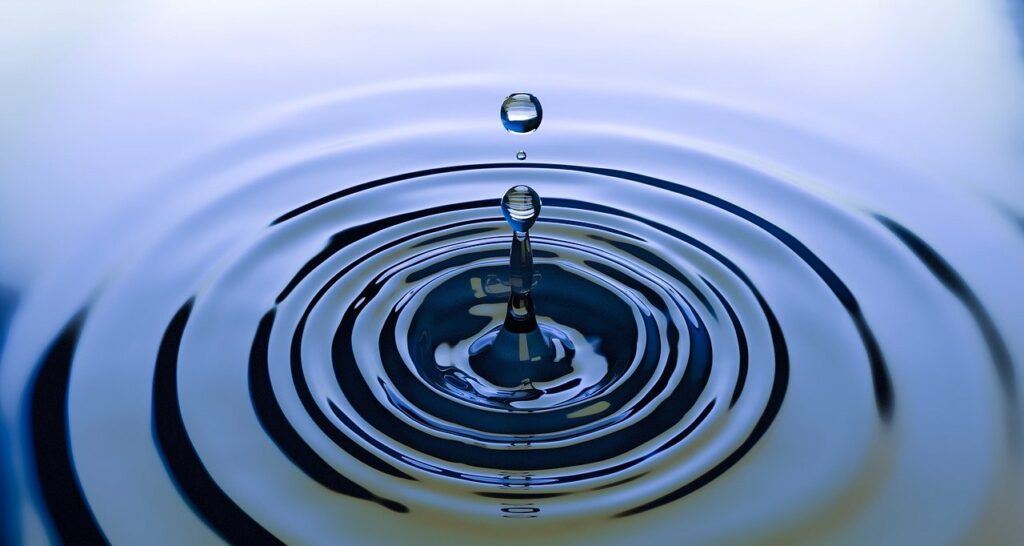 In the midst of fear, chaos, and lockdown, God is still at work.
"Trust in the Lord with all your heart, and do not lean on your own understanding. In all your ways acknowledge him, and he will make straight your paths." (Proverbs 3: 5-6)
A young science student at Cambridge University was forced to return to his family's home in the country to study when London went into lockdown during a pandemic. The year was 1665 and the student was Isaac Newton, the father of modern science and physics. The pandemic was the Great Plague which ravaged England's major cities and became the worst public health crisis since the black death in 1348.
During his time in lockdown, working alone without the assistance of Zoom classes and online learning, Newton developed many important concepts in mathematics, physics and science that we still use today, and later declared that these enforced absences from the strict university curriculum were the most intellectually productive of his life, giving him time and space to develop his theories on calculus, optics and the laws of motion and gravity freely. Commenting on this period of life he said, "… in those days I was in the prime of my age for invention & minded Mathematics & Philosophy more than at any time since."
As a previously unremarkable student, this incredibly productive time in his life is often referred to as the Annus Mirabilis, or the 'Year of Wonders'.
For many, 2020 can hardly be described as a 'Year of Wonders', but rather an 'Annus Horribilis' (a horrible year) and for good reason. This year, many people have suffered loss, tragedy and ill health aside from, or in addition to the Covid pandemic, leaving them feeling that the world is a dangerous and chaotic place. Currently, our locked down world is waiting for the release of vaccines, for Covid to pass, and for a new and better season of life.
But even when the world is locked down and life is on hold in many ways, God is not. When the world seems chaotic and out of control, God is not. Even when plans are thwarted, God's are not. Amid fear, chaos, and lockdown, God is still, (and always) at work.The Bible says that, "the plans of the LORD stand firm forever, the purposes of his heart through all generations.".(Psalm 33:11)
Job, who was no stranger to calamity, was able to declare to the Lord, "I know that you can do all things; no purpose of yours can be thwarted." (Job 42:2)
Whilst most of us are unlikely to come up with theories that change the laws of science or gravity during lockdown, we have had, and continue to have an opportunity to press closer to God and look for him in our own circumstances. God clearly had a special purpose for Newton during the pandemic of 1665, and today God has a purpose for you during this unsettled time. Look for God in your own circumstances. What is he saying to you? Wherever you are in this pandemic, and wherever you are in the world, the Almighty has a purpose and a plan for you. Press into him and continue to seek him. He has promised that those who seek him will find him,
"I love all who love me. Those who search will surely find me." (Proverbs 8:17)
Look for God in your own unique situation. What is he wanting to say to you right now? Is there something he wants to show you, or grow within you? It might be simple trust that he is indeed sovereign and your place of safety. It might be a change of perspective. It might be a new, creative opportunity, or confidence that you are indeed braver than you think and more capable than you assume. Look for him today, seek him this week, pursue him this month. Rather than waiting and seeing life as being on hold, hold onto him and seek him in every moment. He knows the plans he has for you (Jeremiah 29:11) and they are plans of hope.
Prayer: Father God, thank you for this reminder that you are sovereign and always at work, no matter what the circumstances here on earth and within our lives. Please forgive me for not considering that you are at work in the troubled times we have seen this year. In faith, we choose to trust you and to seek all that you have to give us in this season of uncertainty, declaring that you are the sovereign Lord, the one in whom all things hold together. In Jesus Name, Amen.
www.anneherridge.ca