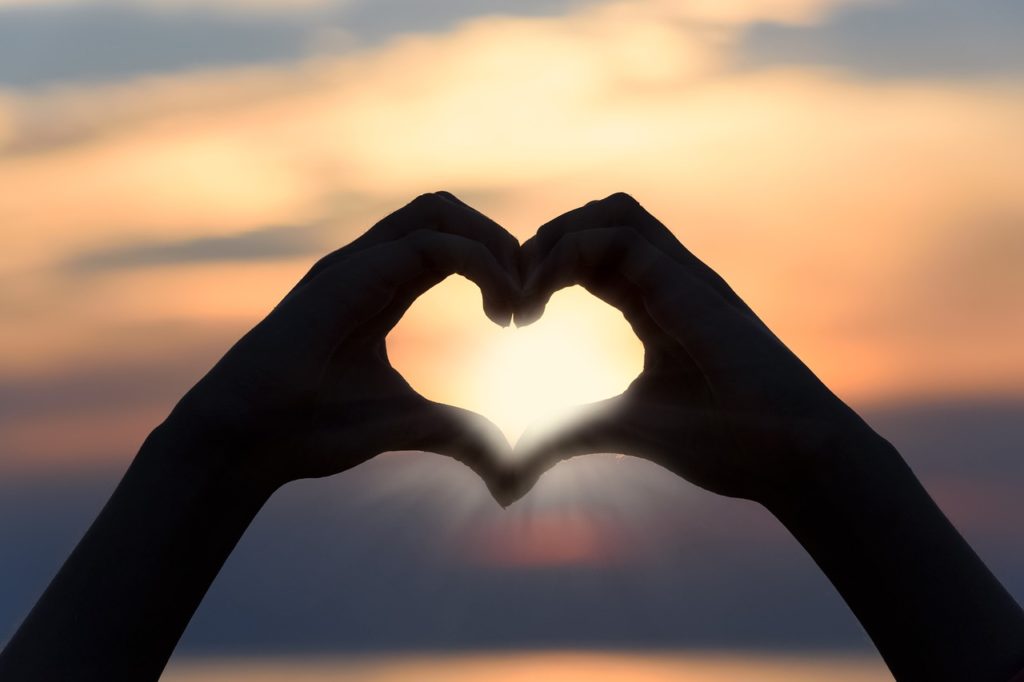 Messy or not, you are Someone's beloved. You are Someone's 'Magnificent' whom he wants to unveil to the world!
"We love because he first loved us." (1 John 4:19)
Magical moments occur in my home first thing in the morning in the middle of summer! If I wake early enough, I can watch the sunrise through my (north facing) living room windows. It is a beautiful event, occurring only on midsummer's longest days. Normally the wall in my living room that is touched by the early light does not receive any sunlight at all, so every year it's a reminder to me that our amazing Creator can reach even the darkest corners with his light at any time!
It begins with an ochre glow that slips unannounced onto the wall, like a heavenly presence that arrives unexpectedly, crafting the silhouette of the window frame on its canvas, before growing stronger and slowly spreading across sills and shelves in all its dazzling amber glory! The colours are truly heavenly and luminescent, displaying a glittering starburst around pictures and rebounding off crystal like a million stars, forging more colour within the facets of the glass. The light spreads, illuminating and accentuating everything in its wake, like a tsunami of sunshine, as if slowly unveiling something magnificent with a spotlight! Everything is gloriously lit with fresh beauty which mesmerizes me every time!
One morning, while watching this display unfold, it struck me that the sunlight is similar to God's touch. Like the "Midas touch" in the story of the king who turned everything he touched to gold, our King turns everything he touches to life as he illuminates our darkest corners! Just as my grandmother's china looks new and freshly painted in the early morning sun, and my photo frames dazzle when the light spreads across the shelves and highlights them, so our lives are refreshed and made new once more when the light of our Lord and King shines upon us!
As I was thanking God for the glory of his creation in my living room that morning, I couldn't help but whisper out loud, "Look Lord! It is SO beautiful!" At that moment, I unexpectedly caught sight of my own reflection in the glass that I was looking toward, and as I did so, I clearly heard his voice in agreement, "Yes, look at YOU my beloved! Look at you! My dazzling, glorious creation!" I was taken aback! He was marvelling at me while I was marvelling at the sunlight. The King's touch had reached me too!
We may not feel it, but we are his work of art! We are the treasure he admires on the shelves of heaven! In the hallways of heaven, your picture is framed, front and centre on God's favourite shelf, because you are his greatest achievement (and even more beautiful than the early morning sunrise)!
When I caught sight of my ungroomed self in the glass that summer morning, I thought what a fun sense of humour God has! But then the truth of his words sank in to my soul. "Look at YOU!" He looks at us with absolute adoration. We truly are His beloved. I felt the pride and the delight in his presence in that moment. He delights in me! He delights in you! Even with your bed head in your unwashed, unprepared state! Even when you haven't put your 'face' on, or got dressed, or prepared yourself for the day…he loves you just as you are. He marvels. He delights. He adores you.
The whole subject of "love" at this time of year can be a difficult one for some. Maybe you are single and longing to be in love. Maybe you are in a relationship but rarely hear words of love and affirmation. Maybe you are looking for love in the wrong place or with the wrong people. Your desire to be loved is completely valid. You have been wired to be loved and cherished, and the joyful truth is that you are! You were loved and valued even before your birth by the One who planned your life long ago. The Bible says that we love because he first loved us (1 John 4:19). Before you did a thing, God loved you and took delight in you. Before you walked or talked or could do anything for yourself, he loved you. God wired us for love and designed us to draw our self worth and significance from him, to feel secure. The great theologian, Augustine, declared that God has made us for himself, and that our hearts are restless until they rest in him. He really is our heart's true home.
God's love is not a superficial love. It is not a conditional love that loves you because of how you look, or something you do well. His love is not temporary, but eternal. You cannot do anything to lose his love or stop him from loving you, even with your darkest corners and the things that you keep hidden. He sees all of you and has nothing but adoration for you. You were his idea, and he is so in love with you and so proud of you, just because you are you! Max Lucado says that we "pop the pride buttons on the vest of God" (www.maxlucado.com, "Cure for the Common Life") I love that! Messy or not, he is proud of you! Button popping proud! You are Someone's beloved. You are Someone's 'Magnificent' whom he wants to unveil to the world like a bridegroom unveiling his beautiful bride and showing her off!
You are also highly significant because you reflect God's image. When I saw my reflection in the glass that day, God reminded me that I reflect his glory and beauty. The Bible says that we are like "mirrors that brightly reflect the glory of the Lord. And as the Spirit of the Lord works within us, we become more and more like him." (2 Corinthians 3:18 Living Bible) I must admit that when I saw myself that morning, I didn't particularly like what I saw. For a moment I thought that I ruined the picture before my eyes! But God's voice was louder than my thoughts, as was his reminder that he is making me more like him all the time. Do you like your reflection? Remember that it reflects God. Next time you look in the mirror, consider this quote from C.S. Lewis: "There are no ordinary people. You have never talked to a mere mortal… it is immortals whom we joke with, work with, marry, snub and exploit – immortal horrors or everlasting splendors." That is no mere mortal looking back at you. You are an everlasting splendour!
Listen to the words of the One who created you and knows you fully, then go and look in the mirror and hear those buttons pop! You make him proud! You are loved, you are the most splendid of all creation!
But you are a chosen race, a royal priesthood, a holy nation, a people for his own possession, that you may proclaim the excellencies of him who called you out of darkness into his marvelous light. 1 Peter 2:9
For you are a people holy to the LORD your God. The LORD your God has chosen you to be a people for his treasured possession, out of all the peoples who are on the face of the earth. Deuteronomy 7:6
Then God said, "Let us make man in our image, after our likeness. Genesis 1:26
See what kind of love the Father has given to us, that we should be called children of God; and so we are. 1 John 3:1
But God, being rich in mercy, because of the great love with which he loved us, even when we were dead in our trespasses, made us alive together with Christ— by grace you have been saved. Ephesians 2: 4-5
You did not choose me, but I chose you… John 15:16
Look at you! Loved. Cherished. Button popper! You truly are his most glorious creation!
PRAYER: Father God, thank you that your love and your light can reach even the darkest corners of my life where no light has shone, and that everything you touch, (even me!) comes to life when the Son shines upon it! Thank you that you love me just as I am, even when I am unprepared, unclean or feeling as if I am a mess. Thank you for the honour of being chosen to reflect you to the world. Help me to grasp this truth with all of my being and to soak in your love so that I can love others and bring you glory in doing so! Shower me with your love and may the light and truth of your Son Jesus Christ shine upon me and remain with me always. I accept the truth that I am chosen, cherished and an everlasting splendour to you! Thank you Lord, in Jesus name, Amen.
You will find another Morning Prayer and Morning Benediction (Blessing) to accompany this devotional on the Prayer Page.