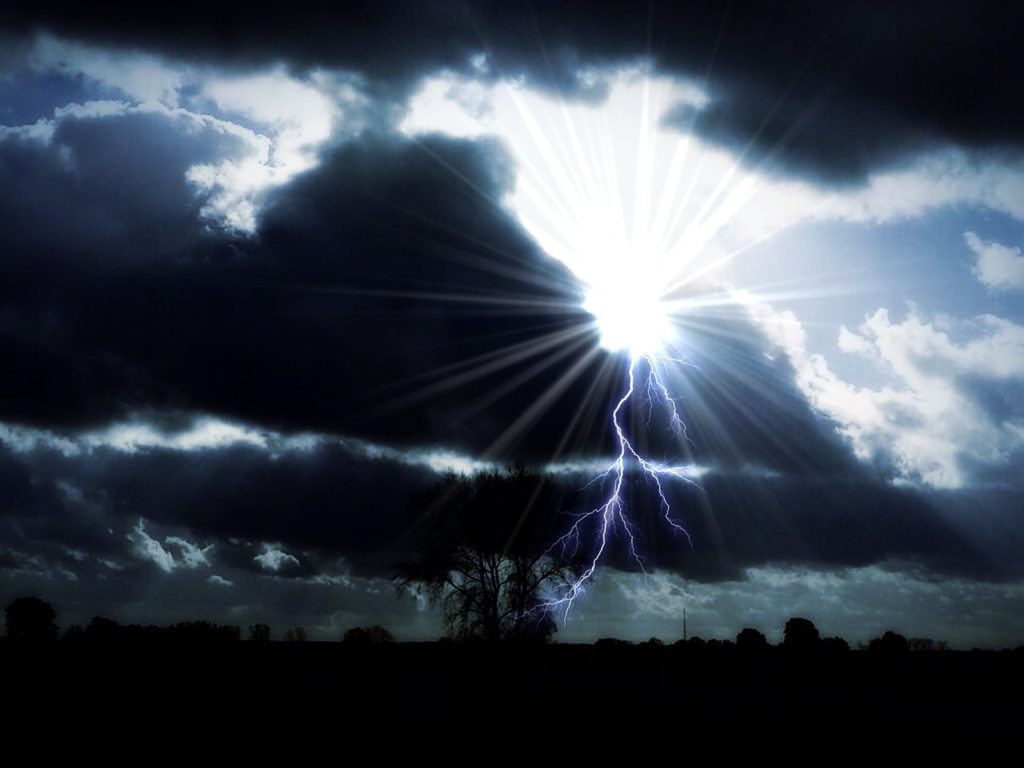 The power of prayer, set ablaze by God is mightier than any power of darkness in the world!
"The effective prayer of a righteous man can accomplish much." (James 5:16)
The gift of prayer is a powerful one. It is our conversation with God and a tool with which we can reach out and touch God's presence in a deeply close and personal way. It is a merging of Kingdoms; the spiritual and the physical, heaven and earth, man and God. It is a place where our vision becomes clear as doubt and fear melt away. As we gaze upon God, the world falls away and we see him. We hear him. We communicate spirit to Spirit. Words are sometimes not even needed. He knows. He sees. He hears.
Sometimes we may not know what to pray or how to pray, but the Bible says that God's Spirit will help us and prays for us,
"In the same way, the Spirit helps us in our weakness. We do not know what we ought to pray for, but the Spirit himself intercedes for us through wordless groans. And he who searches our hearts knows the mind of the Spirit, because the Spirit intercedes for God's people in accordance with the will of God." (Romans 8: 26 -27)
At other times, it may feel as if our prayers are ineffectual and not being heard, but the book of Revelation says otherwise when talking about the prayers of God's people!
"Another angel, who had a golden censer, came and stood at the altar. He was given much incense to offer, with the prayers of all God's people, on the golden altar in front of the throne. The smoke of the incense, together with the prayers of God's people, went up before God from the angel's hand. Then the angel took the censer, filled it with fire from the altar, and hurled it on the earth; and there came peals of thunder, rumblings, flashes of lightning and an earthquake." (Revelation 8: 3-5)
The late Selwyn Hughes explained this passage well, showing that our prayers ascend to the throne of God where "every prayer is gathered up by an angel who mixes them with incense (signifying their purification) and fire (signifying energy). Then, moving to the ramparts of heaven, the angel hurls them back down to earth! They impact the earth with tremendous noise, accompanied by an earthquake and lightning. "
He goes on to say that George Herbert, the seventeenth-century Christian poet, "described this in a brilliant phrase as 'reversed thunder'. Prayer, which has ascended 'unnoticed', descends to earth with a crash – arriving with unmistakable and powerful effect. Offered to God as fragrant incense, prayer re-enters the world as divine action!" He writes how encouraging and spiritually uplifting it is "to know that what ascends to God in heaven from the hearts and lips of His children here on earth is integrated into the cosmic purposes of God. If our prayers count there then surely they should matter more to us here." (Selwyn Hughes, Every Day With Jesus, CWR 'Reversed Thunder' date unknown)
How encouraging it is to know that not only is God's Spirit praying for us, but that our prayers affect both heaven and earth, because the power of prayer, set ablaze by God is mightier than any power of darkness in the world! Let that encourage you in your prayer life and your walk with Him!
Prayer: Father, thank you for this reminder that every prayer matters to you and receives action in heaven that results in action upon the earth! May this inspire us to pray more frequently and faithfully. In Jesus Name, Amen
www.anneherridge.ca