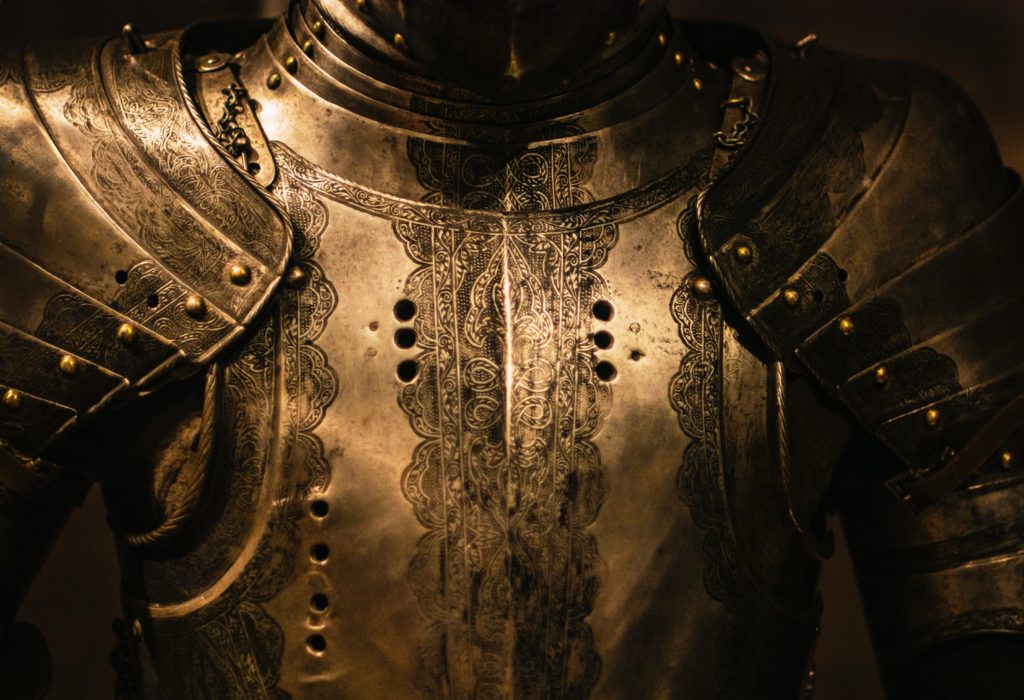 We can be tempted to think that our spiritual life is all that really matters to God, but God's word shows us that he also cares passionately about our physical existence.
"God guards you from every evil, he guards your very life.." (Psalm 121: 7)
As a child in Sunday school, I learned that having Jesus as our Saviour, meant that Jesus had come to save us from sin, but it wasn't until I was an adult that I learned that "Saviour" has two meanings. "One who saves from" and "one who safeguards against."

The idea that our Saviour safeguards as well as saves brought a whole new realm of meaning for me as to who Jesus is! Not only did he pay the ultimate sacrifice for our sin, but he is our very own bodyguard!

The dictionary defines a safeguard as:

1. a measure taken to protect someone or something or to prevent something undesirable

2. protect from harm or damage with an appropriate measure.

The Bible agrees. There are many verses that show how Jesus not only is our Saviour, saving us from the power and consequence of sin, but also how he saves us from harm. He calmed a storm that terrified his disciples (Matthew 8 : 23-27), told Paul that he would rescue him, (Acts 26 :17), delivered him from death, (2 Corinthians 1:10), and gave Paul complete confidence that he would rescue him "from every evil attack" (2 Timothy 4 :18)

He has also promised to protect us from Satan's power:
"I have given you authority to trample on snakes and scorpions and to overcome all the power of the enemy; nothing will harm you." (Luke 10:19)
"Then should not this woman… whom Satan has kept bound for eighteen long years, be set free on the Sabbath day from what bound her?" (Luke 13:16)
"The reason the Son of God appeared was to destroy the devil's work." (1 John 3:8)
These examples show that God cares deeply about what happens here and now in the physical world, as much as he does about our spiritual lives. He is our ever-present help in times of trouble. The Message Bible puts it well,
"GOD guards you from every evil,
he guards your very life.
He guards you when you leave and when you return,
he guards you now, he guards you always." (Psalm 121: 7-8)
Many of the psalms confirm these thoughts.
"You make your saving help my shield, and your right hand sustains me; your help has made me great. You provide a broad path for my feet, so that my ankles do not give way." (Psalm 18: 35-36)

"As for God, his way is perfect: The Lord's word is flawless; he shields all who take refuge in him." (Psalm 18:30)
In the book of Exodus, Moses recognized that "The LORD will fight for you; you need only to be still." (Exodus 14:14)
The prophet Isaiah confirmed that God's protection is our heritage, "No weapon forged against you will prevail, and you will refute every tongue that accuses you. This is the heritage of the servants of the Lord…" (Isaiah 54:17)
We can be tempted to think that our spiritual life is all that really matters to God, but God's word shows us that he also cares passionately about the here and now, and about our physical existence. He sent Jesus as both Saviour and Safeguard to show us what Kingdom living really means, and to offer abundant life both here and in eternity. Be encouraged!

Prayer: Father, thank you for caring about every detail of our lives, and for being our safeguard. May these Scriptures give us a confident and grateful heart, as we journey through life, and may we work diligently alongside you to advance your Kingdom here on earth, sharing your message of hope and encouragement with the world. In Jesus Name, Amen
www.anneherridge.ca