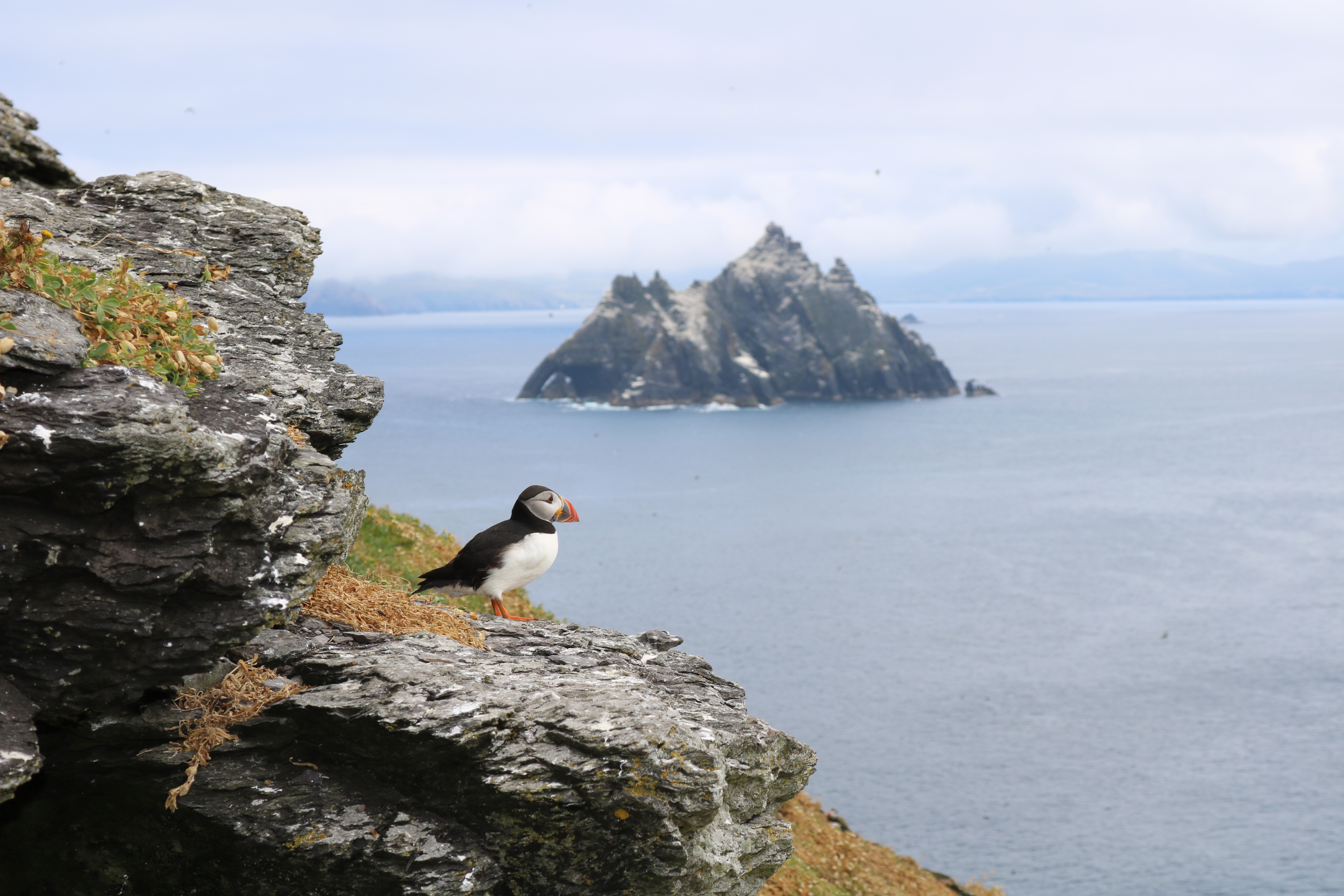 O God who filled the ocean and carved islands' rugged shape,
You who scattered campion amidst the grey stone slate,
You who hold the pufflings in the centre of your palm,
Feeds the fulmar, keeps the gulls from predatory harm
You who set the boundaries of Atlantic's crashing waves,
You who paint the sunrise behind Little Skellig's greys,
You who order steps of man, and call us to ascend
To seek you on the holy mount, your love to comprehend
You who are our Rock and strength, and help in troubled times,
You who calm the wind and waves, and keep the storm confined,
The Alpha and the Omega, who ordains Earths' very days,
You who are the Cornerstone, the Life, the Truth, the Way
You who placed the stars above like spotlights on the peak,
You who whispered through the breeze to men who heard you speak,
You who govern moon and tides, and winter's crashing gales,
You who dry the cormorants wing, and heed the seabirds' wails
Guard us now, Almighty God, and hold us in your palm,
Keep us safe beneath your wings, protect us from all harm,
Set the boundaries of our lives and paint our canvas bright!
Call us to ascend the mount and fill our lives with light!
Be our Rock, our daily help from beginning to the end,
Be our Cornerstone in life, so others comprehend
The greatness of your majesty, the provision of your hand,
To know that you ordain the days given unto man
 Place your spotlight on our lives and speak so we might hear,
Govern all the storms we face, and keep us free from fear,
Stir in us a heart for prayer like monks who prayed at dawn,
Arouse our hearts to sing your praise like Artic tern each morn!
May your Kingdom come on earth, your will always be done,
Creator, Refuge, Rock and strength, 'til Earths conflicts are won.
Amen.
©Anne Herridge 2018
AUTHOR'S NOTE: Several readers have asked about my use of the word "puffling" above. Puffin chicks are often referred to as pufflings. I left the word in the prayer because the image of God cradling tiny puffin chicks in his hand, speaks beautifully of his parental, protective care!