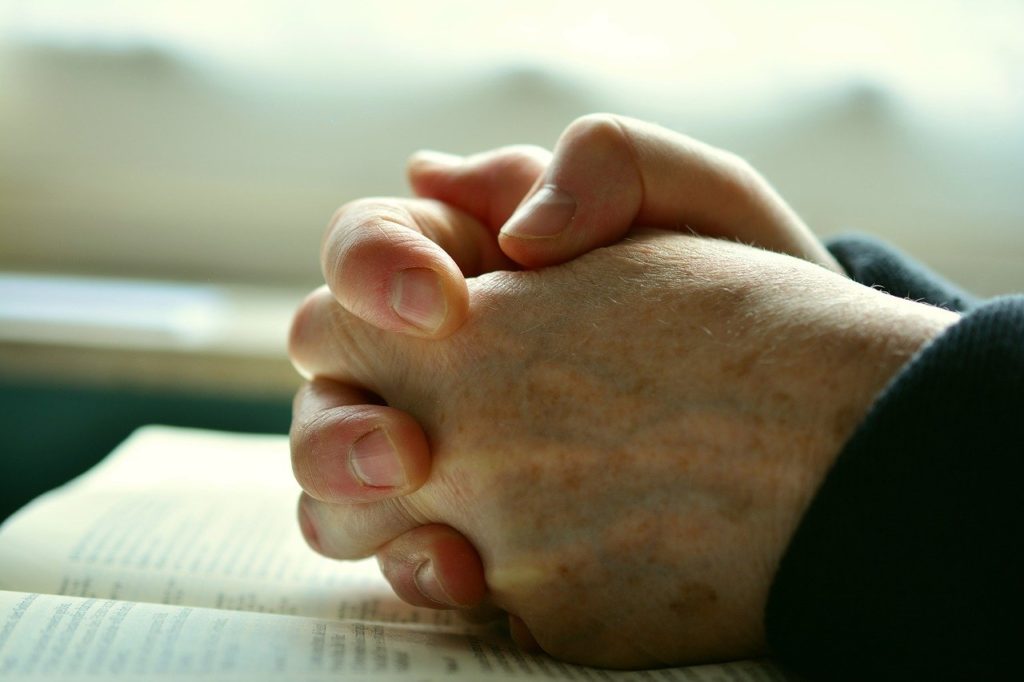 What privilege the Father's given,
Through gifts of prayer and close petition,
For prayer sees Kingdoms merge as one,
For man, for Spirit, Father, Son.
A holy place where Spirit meets,
A place where God the Father speaks,
A place where vision becomes clear
As earthly shadows disappear.
A place where heart of man is stirred
Where every word is valued, heard,
A place where fear is washed away
Where burden's load no longer weighs.
A place where heaven's veil is thin,
Where human confines become dim,
A place where glory manifests,
Where God Himself, our sin arrests!
A place where Father intervenes,
Where grace declares our deeds washed clean!
A place where thunder roars with power,
Where Father's Name is man's strong tower,
A place where peace transcends the soul,
Where restoration makes man whole.
This place of prayer, within the heart,
Where Father's love and truth impart,
A holy gift the Father shares,
The mighty, glorious power of prayer!

© Anne Herridge 2020
www.anneherridge.ca