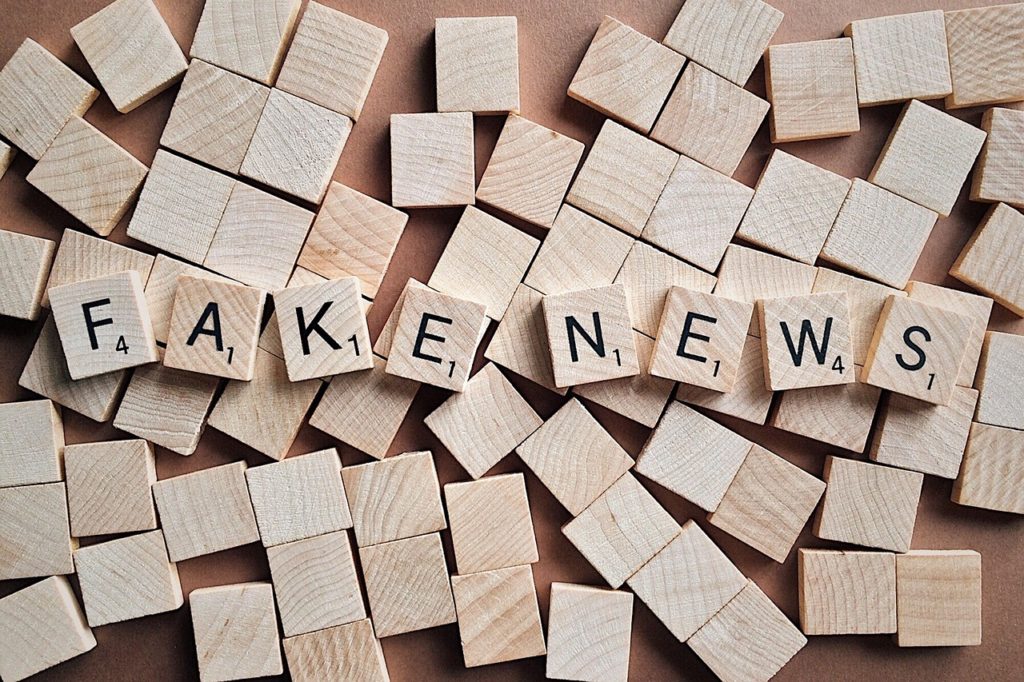 God not only instructs us to scribble over the world's evaluation of us, but hands us the crayon…
"For I know the plans I have for you," declares the LORD, "plans to prosper you and not to harm you, plans to give you hope and a future." (Jeremiah 29:11)
Have you ever wondered why we struggle to give credence to God's voice in our lives, but have no trouble at all hearing the world's voice? The 'story of us' according to the world can be very different to our divine Author's! Yet all too easily we seem to get sucked into the world's way of thinking, which can lead us to doubt and despair!
If we go unchecked for too long, we find ourselves accepting and believing all kinds of untruths, or half truths about ourselves, our relationships, our future and even about our relationship with God! We can end up believing the 'fake news' and forgetting what is true!
Just imagine for a moment if some of the thoughts in your mind are not true. The negative assumptions or predictions you make, the fear that keeps you up at night, the lies you have come to believe about yourself. The world and the enemy whisper untruths to us about who we are and the course of our lives. Lies that often spell failure and fear. Lies that develop from negative words that others have used, which turn into labels that get stuck to us and then become our misbeliefs. Did you know that we speak to ourselves at a rate of 1300 words a minute? What 1300 words make up your "self talk"? Words of peace and confidence, or words of fear and failure? What assumptions do you or the world make about your future? Are they different to the wonderful purpose and future God has designed for you?
Jesus said in the Bible that we become what we believe (Matthew 9:29, the Message Bible), and in Proverbs 23:7 the King James Version puts the same thought well: "For as he thinketh in his heart, so is he." Even the world has recognized that there is power in belief. People who make vision boards speak of the law of attraction through visualizing one's goals and desires. Athletes experience improved performance when they visualize success; weight lifters lift better when they visualize lifting heavier weights. I am not saying that faith comes down to positive thinking. Far from it! Many times, throughout history God has stooped to answer the most faithless and hopeless prayers of man, which no amount of positive thinking on our part could achieve. But what we believe affects the body, mind and soul deeply.
It is a fact that fear and negative thinking can rob us of health and destroy relationships. How our Father's heart aches when we get caught like this, accepting the world's story of us instead of his! That's why it may be time for a re-write!
Whose narrative are you listening to? The worlds? The enemy's? Other people's experiences? Other people's stories are not YOUR story. How we need to focus less on what the world tells us and more on what God says is true! The world is a wind up! We are assaulted daily by events that sow fear and despair. A co-worker's marriage, a friend's diagnosis, the evening news, a family member's depression. Look up my friend! Take a long look at God instead! Seek God's truth and remind yourself of the good narratives, the God narratives, the faith stories, the moments that cause you to stand amazed! One of my friends has what she calls a "Stand Amazed" book! This is a journal where she records answers to prayer and accounts of the amazing and beautiful things God has done in her life. When discouraged, she reads her journal which catapults her right back to faith, hope and truth!
What are some other ways we can we block out the lies and labels of the world and focus on God's truth? The Bible says, "Don't copy the behavior and customs of this world, but let God transform you into a new person by changing the way you think. Then you will learn to know God's will for you, which is good and pleasing and perfect." (Romans 12:2 New Living Translation, italics mine) We must spend time in the Word, soaking up God's truth about us through Scripture. When I worked in pastoral care and counselling, I encouraged clients to read powerful Bible verses three times daily at least, like a prescription. Repetition inscribes truth onto the mind!
We may also need to switch off the news! A friend was once instructed by God not to watch the news during her journey of healing. Why? Because news is rarely positive, and when we are vulnerable and trying to heal, we need to avoid darkness. Our enemy delights to use anything he can to steal our peace, kill our confidence and destroy our hope. There is a time and place to embrace and pray for the news and the world's troubles, but sometimes we need to switch off for our own protection. Spending less time on social media is helpful too. We need God's media instead! If we spent half the time in the Word as we do on social media, we would be very different people!
Do you need to renew your vision this year and realign it with God's truth? Guess what! God has a vision board for you! His vision for you has never changed! It has always been one of health, wholeness and life in all its fullness! "The thief comes only to steal and kill and destroy; I have come that they may have life and have it to the full." (John 10:10 NIV)
The world is full of fake news about you, but God's word is full of real, encouraging, good news about you! (The word "gospel" means "good news"!) Here's what God, the true author of your story says:
When I made you I saw that you were very good (Genesis 1: 27, 31)
You who are in Christ, are a new creation; the old has gone and now the new has come (2 Corinthians 5:17)
I will never leave you or forsake you (Hebrews 13: 5)
I will be with you in trouble. I will deliver you and honour you. I will satisfy you with long life and show you my salvation. (Psalm 91 15-16)
You are engraved on the palms of my hands (Isaiah 49:16).
I know the plans I have for you, plans to prosper you, not to harm you. Plans to give you hope and a future (Jeremiah 29:11)
I have begun a good work in you and will carry it on to completion (Philippians 1:6)
I am the Lord who heals you (Exodus 15:26)
If that's not good news, I don't know what is! Time for a re-write? God not only instructs us to scribble over the world's evaluation of us, but hands us the crayon. Go ahead my friend, blot out and scribble over the lies that the world and the enemy have scrawled on your soul, and allow God to re-write what you are telling yourself. Soak yourself in the Word this year. This is how the peace of God, which passes our understanding, guards our hearts and minds! (Philippians 4:8)
PRAYER: Father God, forgive me for listening to the world's "story of me" instead of yours, and for forgetting your truth. Help me to focus on your promises and what your Word says about me. Thank you that your vision and purpose for me is one of hope and life, which I welcome with all my being! Help me to realign my thinking with you and to renew my mind. Together let's scribble over the lies I have been believing. I accept the crayon and welcome your re-write Lord! In Jesus name, Amen.