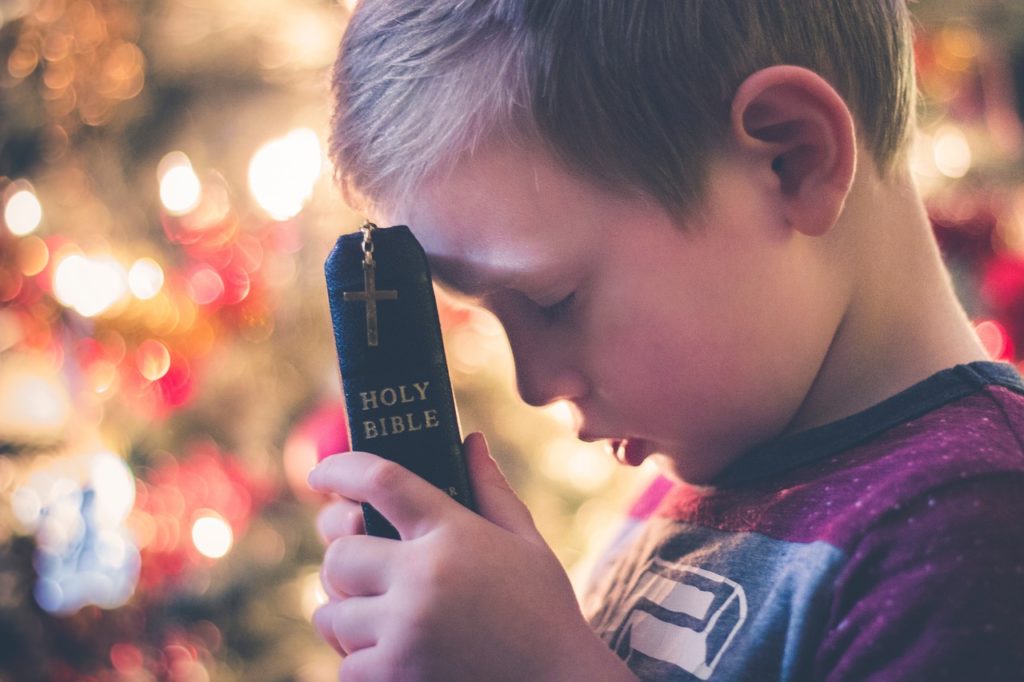 It is when God speaks to the small things that we can trust him with the bigger things.

"Give all your worries and cares to God, for he cares about you" (1 Peter 5:7)

When our children were small, they shared a simple prayer journal. We loved writing God's answers to their prayers in the book, delighting in how he responded to their thoughts and requests about the little things of life. He answered their prayers about many things, including finding a lost stuffed dog, a tiny tractor which was left on the beach for six hours when the tide came in, which, miraculously was still there bobbing in the sea at the end of the day, and a much longed for toy that my son could not afford, which was sold to him for half the retail value (his exact budget) as it had been incorrectly barcoded!
These stories are encouraging because they teach us that God cares about the little things that matter to us. As adults, we can be tempted to think that perhaps God doesn't care so much about the small things in life, especially in the midst of a global crisis, but I wonder if we are missing seeing God in the little things? It is when he speaks to the small things that we can trust him with the bigger things.
God knows the deepest thoughts in our hearts, including our unspoken prayers. He cares deeply about it all. Psalm 139:2 says, "You know when I sit and when I rise; you perceive my thoughts from afar." Nothing is hidden from him. Sometimes he answers ahead of our need. In Isaiah 65:24 he declares, "Before they call I will answer; while they are still speaking I will hear."
Recently, my daughter, like many others, was laid off due to the Coronavirus pandemic. She has rent to pay for her home, and bills. Having not been in her job for long, we were worried that she would not qualify for government benefits during this time of need, yet we learned that she qualified with just $16 over the minimum earning requirement! If she had worked just one hour less in the past six months, she would have failed to qualify! God knew her need before she did, and answered before she called, making sure she had just enough hours.
Similarly, I ran out of soap when it was hard to find in stores. But, I came across a little bag of trial products that a friend had given me ages ago, and was delighted to find that it contained soap in a generous size! At another time, when feeling worried about a medical situation, I just happened to stumble across my notes from a previous consult for the same problem years before (in a sock drawer of all places!) that spoke reassurance to my then current situation. Again, God knew my unspoken prayer and need, which mattered to him as much as it did to me.
God is great at showing up in the little things, which encourages us for the bigger things we face. If he cares about soap, reassuring notes in our sock drawer, and making sure that our kids have that one extra hour of wage to qualify for help, we can be confident that he sees it all and most definitely cares about the larger problems of life. What does your experience of him in the small things tell you today?
Prayer: Father, thank you that the little things matter to you because we matter to you. Please remind us of the ways in which you have spoken into our 'small things' and may that give us confidence for the bigger concerns we have. In Jesus Name, Amen
www.anneherridge.ca