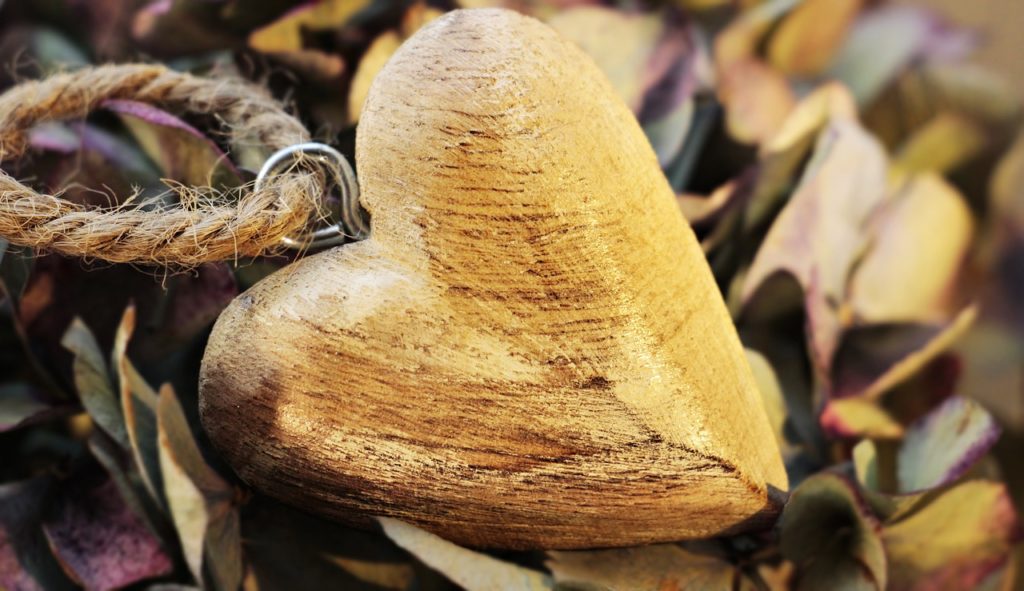 God had our sin covered before we even committed any wrongdoing at all.
"Blessed are those whose lawless deeds are forgiven, and whose sins are covered…" (Romans 4:7)
Sin.
It's an uncomfortable little word isn't it? It's also a word about which the apostle Paul wrote much in his letter to the Romans. In the opening chapters he explained in detail that all people have sinned and fallen short of God's holy standards (Romans 3:23) Whether we like it or not, we all fall into the "sinner" category.
When I was a child, I believed that sinners were the "bad" people who hurt others or stole things, but one look at the world through adult eyes confirmed that mankind is indeed full of sin and selfishness without exception. At times, when I've been tempted to think that I'm doing alright morally, ethically or otherwise, one check of my inner attitudes or a quick reminder of the old Anglican confession from my youth, reminds me that there is much to confess and seek forgiveness for, whether it be my thoughts, words, deeds or things I have "left undone" as the traditional Anglican confession describes it!
The truth is that we are all sinners, but through his grace, God has covered our sin through the blood of his Son, Jesus Christ. If we acknowledge and confess our sin, he is faithful and forgives us, cleansing us from all unrighteousness (1 John 1:9) This is good news indeed because there is nothing we could ever do on our own to remedy our sin problem! But for some, accepting Christ's forgiveness is difficult. Some people wonder how God can possibly love them because of their misdeeds. When I worked as a counsellor, I listened to many people expressing their doubts about God's love for them because of the sin they had committed or continued to struggle with. Yet God's love covers our sin, as Romans 4:7 tells us. In fact, God had our sin covered before we even came into existence or committed any wrongdoing at all.
As Jesus died on the cross, sacrificing his flawless life in place of ours, he uttered the word, "Tetelestai" (Τετέλεσται), meaning, it has been "finished" or, "paid in full".

In the first century, the word tetelestai was often stamped on paid bills and debt certificates. Scholars believe that it was also used in prisons. When a person was sent to jail, the list of crimes he had committed was hung on the cell door. Once a man had served his punishment, "tetelestai" was written across the list of crimes, to cancel them and show that the punishment had been paid. The prisoner was then free to take the slate to show that his misconduct had been paid for in full and his sentence terminated.

The tense of the word 'tetelestai' describes an action that has been fulfilled, but with outcomes into the future, implying that it is ongoing. Therefore, Jesus' cancellation of the debt of sin, was accomplished there on the cross, but also continues into the future. His sacrifice was once and for all, for all the sins of the past, the present and the years yet to come. He took care of our sin before we were even born.

This is not a licence to sin of course, but a reassurance that our sins are covered so that we can enjoy a full and meaningful relationship with God without fear, fully assured of his love for us. His love is without condition. The late Jack Frost, of Shiloh Place Ministries (www.shilohplace.org) explained it well when he said that "unconditional love is never based upon the merit of the one receiving it; it is based upon the loving nature of the one giving it."
God loves you simply because it is his nature to love. He is never surprised by you because he knows you fully. Before a word is on your tongue, he knows it. Before you act, he sees. Some people feel that God is disappointed with them, but to be disappointed means that you expected something or someone to be different to how things turned out. God already knows what we are going to do, or say, or how we will feel and act. He is never surprised or disappointed.
Blessed are you my friend, because your lawless deeds are forgiven, and your sins are covered. I pray that you will know God's forgiveness and love for you in a deep and tangible way.
Prayer: Father, thank you that love covers a multitude of sins. I am so grateful that you had me covered even before my birth and that when you look at me, it is not with disappointment, but with love and understanding. Help me to share your love with others and to live and forgive as you do. In Jesus Name, Amen.

You may also enjoy the poem, Forgiven, on the Poetry page.

www.anneherridge.ca