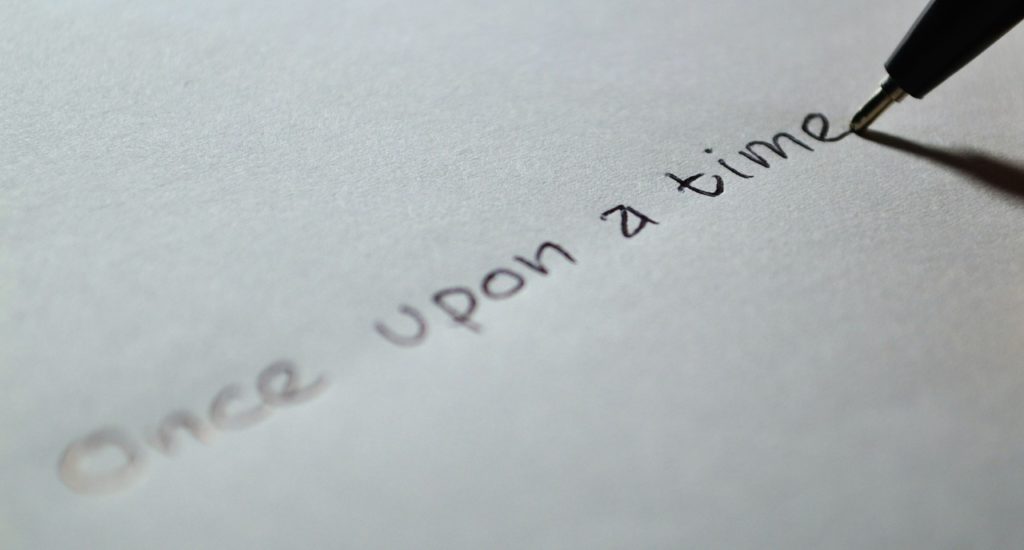 "All the days ordained for me were written in your book before one of them came to be." (Psalm 139:16)
One New Year's Eve a few years ago, I came across the following quote by singer Brad Paisley. "Tomorrow, is the first blank page of a 365 page book. Write a good one."
I instantly fell in love with that sentiment. I shared it, framed it, and kept it in mind throughout the following months. As someone who likes to embrace 'blank' pages with a sense of anticipation, and a child-like belief that every day can be a good day, believing that every page can become an enthralling entry in the book of life, I set out into that new year with intense hope and excitement! I was going to make this my best year ever! By the end of the same year however, a year in which there was family illness and loss, and a host of other problems, I was left disappointed and fearful. It had not been the year I had in mind. I was at a loss.
I believe this is the case for many of us as we embark on a new year. We start out full of anticipation that this year will be better, that we will be better, that our circumstances will not let us down, only for some of us to end up disillusioned and disappointed twelve months later. Why? The answer came gently but firmly. Although we begin with a blank page onto which we may pour our hopes, plans, goals and dreams, (and there is nothing wrong with those things), we may not realize that the blank page is not all ours. The story is not ours alone. In fact, our story, our 'book of life' belongs to someone else entirely!
In Psalm 139, David affirms how deeply God knows and loves us. He says in verse 16 that every day ordained for us was written in God's book before even one of them came to be! Yes, that's right! The Author of Life has already created the story and has a plan! Not just any old plan, but the BEST plan for our lives. Every single day of your life is written in His book. History is "His-story"! We are not the author, He is! Who are we to scribble over his story or try to re-write it? That's not to say that we should simply sit back, abandon our life goals and meander along for the ride like a background character with a small supporting role. Far from it! We are the main character with an incredible role in His story! You are his leading lady or leading man, living and working alongside Him with the choice to accept, follow and trust the story that he has written, or to discard it and try to write your own! This is not always a conscious choice. Sometimes we forget. Sometimes what we write is good, really good…but His writing is always better! He sees all the scenes, all the characters and the all the plot twists! We do not. His plot will always be better than ours. His surprises along the way, better than ours!
He already knows the content of our days. He has a plan for our life, and graciously gives us the freedom to accept it or not. For me, it wasn't that I didn't trust or care for His plan, but that I simply forgot who was ultimately in charge! I thought I was in charge! I made plans without Him, believing that I knew the best path for my life and the order in which things should occur. So, when my plans failed to come about, I was left disappointed. I thought I was the Author, tasked to write 365 good days! But the story is not ours to write. It is ours to follow, to trust and to obey. This means that we bring our plans to Him first, constantly checking in with Him to see if we are following His lead, or straying off in a different direction entirely, which is so easy to do in a world where self comes first, and in a world which tells us that we are in control. Yes, we can make choices, we can plan and dream, but through faith and obedience to Him, not through self and independence from our creator. Have you ever wondered where your dreams and hopes come from? It is He who planted them into your heart in the first place! Your gifts and talents come from Him! He has written the perfect story that will incorporate them all! This also means that you will stay right on schedule according to his timetable for you! The chapters will fall into place in the proper time, because "Everything that happens in this world happens at the time God chooses." (Ecclesiastes 3: 1, Good News Translation) The earlier chapters will prepare you for the later ones, and you need not rush ahead, skip a chapter, or try to read the end first! Not married yet? Not got that job yet? Not healed yet? Be patient. There is good stuff on every page! Let's not mess up His story or presume that we have a better one! It's not ours to write!
So as we turn the page on a new year, we don't know what sort of a year it will be, but the Author of life has made us a promise to carry forward into the days ahead: "I know the plans I have for you… plans to prosper you not to harm you, plans to give you hope and a future." (Jeremiah 29:11 ) Why not start your page with that quote, and allow His-story to unfold? I promise it's a good one!
PRAYER: Father God, as we turn the page on this new year, help me to remember that this story is not mine alone and that we journey this life together. Thank you that every day ordained for me was written in your book before I was even born, and that I can trust you with all the characters and plot twists in the story. Help me not to stray from the narrative you have written, but to trust you even when I can't see the next chapter. I choose to give you my hopes and dreams for this year and beyond, trusting that your plans for me are good! Thank you, Lord, in Jesus name, Amen
You may like this New Year poem on the poetry page!