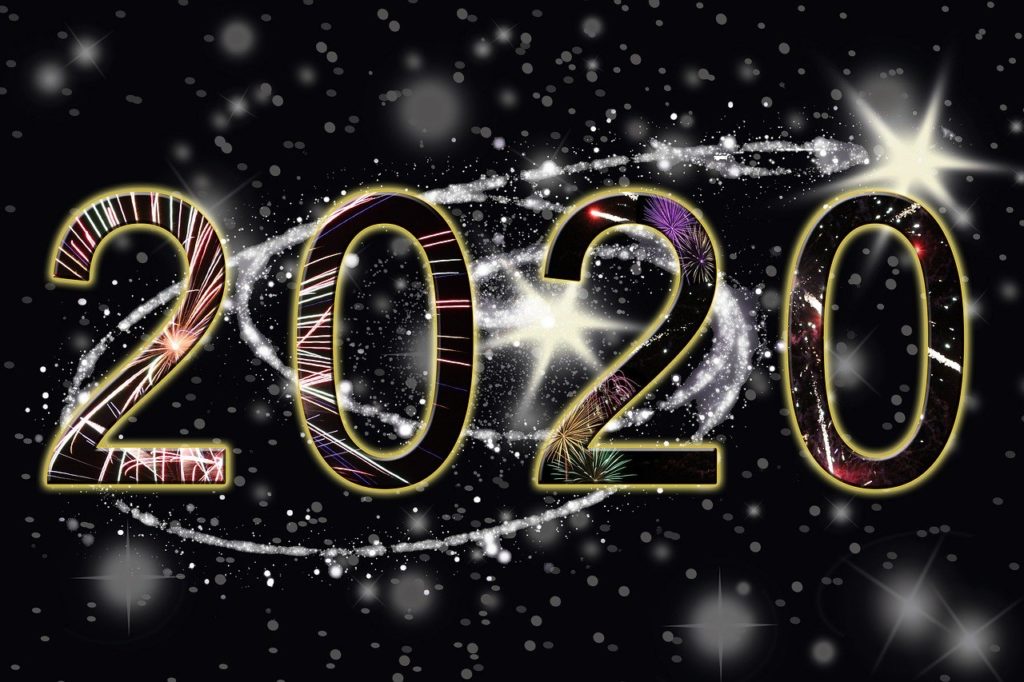 Our hope is not in the new year or the new decade, or in our own abilities or goals. It is not in the wisdom of man, but in the One who makes all things new.
"He who was seated on the throne said, "I am making everything new!" Then he said, "Write this down, for these words are trustworthy and true." "(Revelation 21:5)
Having just celebrated Christmas, some of the words from well known carols are still fresh in my mind, particularly the following line from a much-loved childhood favourite, O Little Town of Bethlehem:
"The hopes and fears of all the years are met in thee tonight."
As a child who had many hopes and fears, I remember pondering these words one Christmas Eve, wondering what it meant that hopes and fears were "met" in Jesus. Although I didn't quite understand, the message seemed clear. Fear was not necessary, and hopes were taken care of because Jesus had come and somehow that meant that all was well. If only we could have such child like faith as adults!
Decades later, standing on the eve of a new year and a new decade, I still have hopes and fears as we all do, reflecting on the past year and looking forward to the new. Are you wondering what this new year holds in store for you and your family, and what this new decade will bring? Perhaps you have new fitness or health goals. Perhaps you plan to take more holidays, spend more time with the kids or your partner, find a better job or even start or finish school? Or perhaps you just hope to survive and overcome the hurdles and difficulties you are facing.
A new year can be an exciting time, but also an anxious time. What happens when hopes are dashed, or when our goals are unattainable? Sometimes the goals we set are unrealistic, unreachable or even uncertain. This can create guilt, resentment and anxiety. Some of us go on hoping. Some of us lose hope and give in to fear.
Let's look at the definition of hope and fear for a moment. Wikipedia describes hope as "an optimistic state of mind that is based on an expectation of positive outcomes…as a verb, its definitions include: "expect with confidence" and "to cherish a desire with anticipation." (I love that phrase!)
It describes fear as "a feeling induced by perceived danger or threat" and mentions that "fear in human beings may occur in response to a certain stimulus occurring in the present, or in anticipation… of a future threat perceived as risk to oneself.."
Notice that fear is a feeling induced by the perception of danger. It is what we perceive that creates fear, sometimes when there is no actual danger.
In the movie, 'After Earth' (2013) Will Smith's character gives a great explanation of this!
"Fear is not real. The only place that fear can exist is in our thoughts of the future. It is the product of our imagination, causing us to fear things that do not at present and may not ever exist. That is near insanity. Now do not misunderstand me, danger is very real, but fear is a choice. We are all telling ourselves a story."
Therapists will tell you that a good portion of their work involves helping people to identify the "stories" they are telling themselves to help those struggling with fear, depression or anxiety. Feelings always follow a thought or belief. Often the thoughts and beliefs are not accurate, and we may anticipate a threat or perceive danger where it does not exist.
In a life governed by Jesus, we can expect the positive with confidence because we know he has our best interests at heart! His plans for us are good (Jeremiah 29:11) We can offer our fears to him and allow him to correct any faulty perception that causes fear. Fear is not from God. In fact, the Bible contains the words "Do not fear" 365 times, (one for each day of the year!) As I wrote in this article a year ago, it is not up to us to write our stories! Jesus is the author. He sees the end from the beginning and has a plan for our lives. Our role is simply to follow and obey. Sometimes we stray from his narrative and that is when doubt and fear creep in as we start to tell ourselves different stories and untruths.
Jesus has promised us peace.
"Peace I leave with you; my peace I give you. I do not give to you as the world gives. Do not let your hearts be troubled and do not be afraid." (John 14: 27)
The real issue when juggling hope and fear has to do with where our hope is placed. Our hope is not in the world. Our hope is not in the new year or the new decade, or in our own abilities or goals. It is not in the wisdom of man, but in the One who makes all things new, as our opening Scripture from Revelation 21: 5 tells us, "He who was seated on the throne said, "I am making everything new!"
Jesus can take any situation and make it new again. He is the Creator, the God of restoration and re-creation. The Voice that spoke worlds into being, still whispers across the dawn, "Behold, I make all things new." His mercies are new every morning. His eternal promises are unchanging, and they are promises of peace and deliverance, for hope and a future.
With Jesus at the helm of our lives, we need not fear. The hopes and fears of this new year (and all the years) really are met in him today, tonight and forever. Phillips Brooks who wrote "O Little Town of Bethlehem" knew the truth!
In Jesus, in whom we place our expectations and to whom we bring our worries, we can cherish our desires with anticipation and hope confidently because of who he is, not because of who we are, or how good or fortunate we might be this year. It's all on him! We do not need to get caught up striving to create a fresh start for ourselves, or in the countless superstitions associated with new year such as numerology or horoscopes. Our hope is in the One who makes all things new, who came to redeem, recreate and restore mankind.
The hopes of all mankind throughout the decades are met in Him and Him alone. Fear stops with him, and our cherished desires can be given to him. I pray with Paul, that the God of hope will fill you with all joy and peace in believing that you may abound in hope this new year and beyond! (Romans 15:13)
Prayer: Father God, thank you that the hopes and fears of all the years are met in you and always have been. As we stand on the eve of a new decade, I choose to give you my desires and anxieties, and to trust you, the author of my story and the One who makes all things new. Please remind me to lean into you on a daily basis, to seek your truth for my life, now and always. In Jesus Name, Amen.
You may also like the poem, New Year which you can find here.
www.anneherridge.ca